Everett and Harry had their first day of school. Everett is in his final year of Pre-K and Harry is in his first year. They LOVE school, it was so sad seeing just how big my little Harry is getting.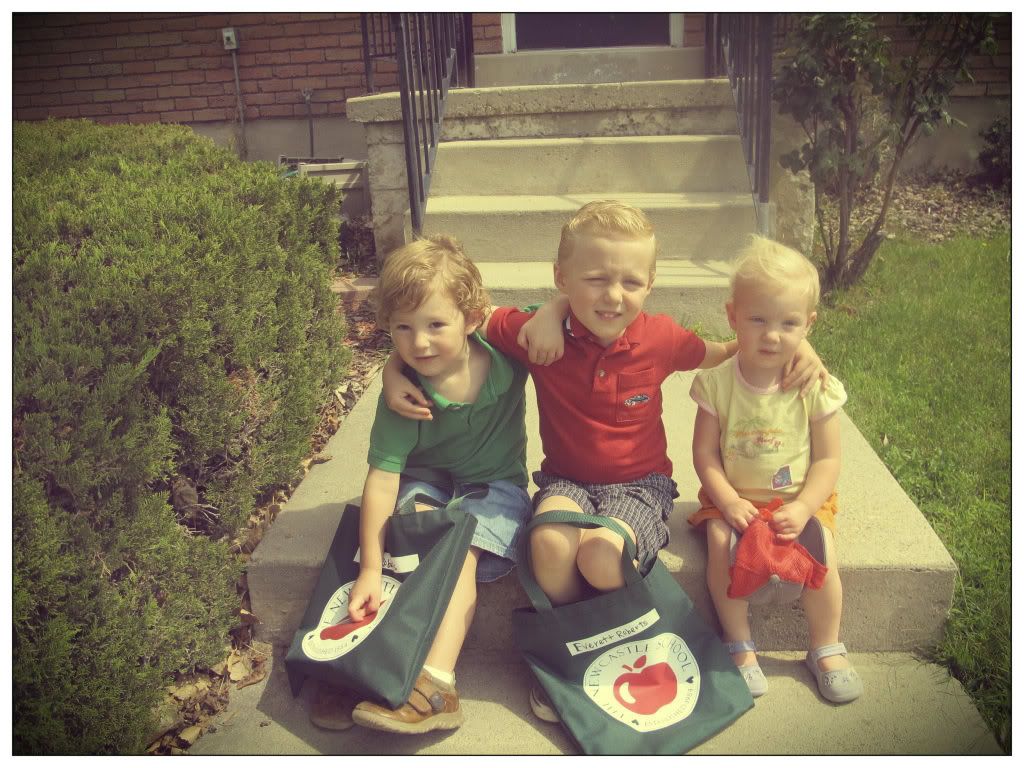 Jane will be joining in the fun next year. Which means I get a year of having her all to myself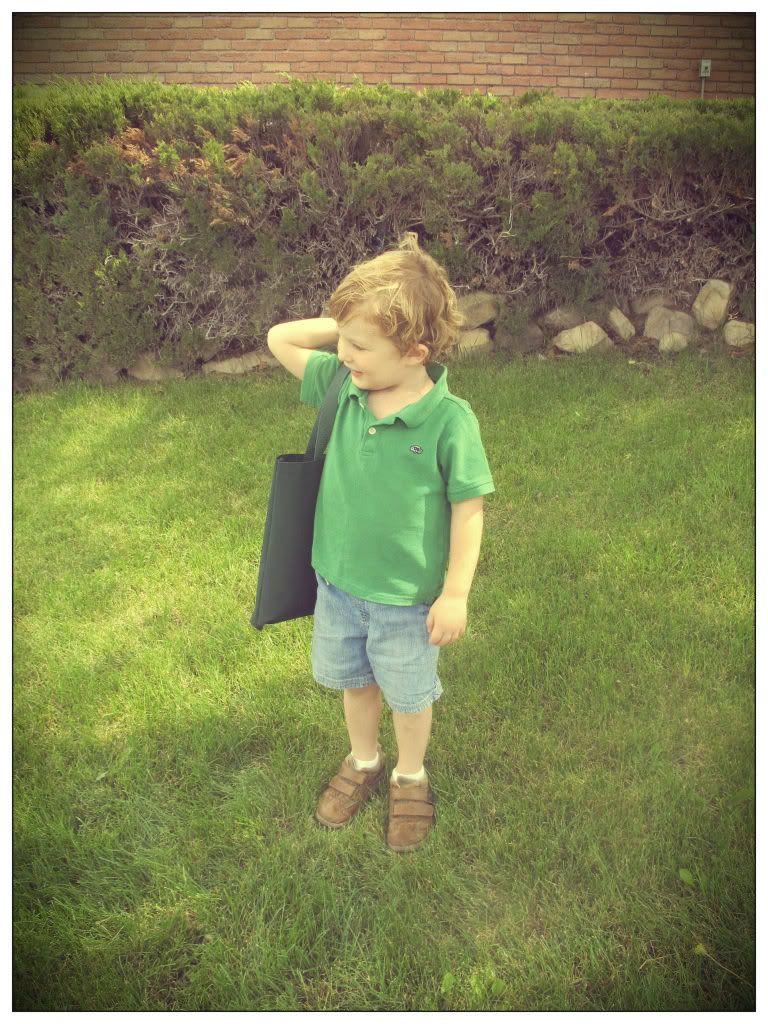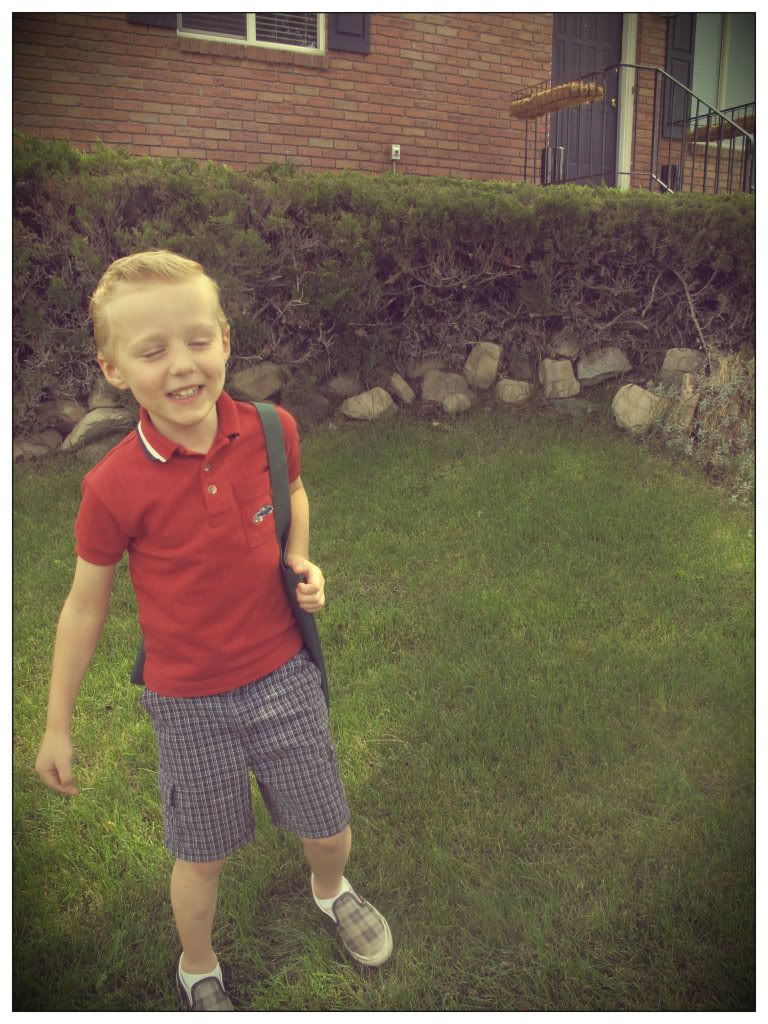 To kick off the school year we celebrated by having a "Back to School Extravaganza" (thanks NIENIE for the idea) The Theme was
"STARTING YOUR RACE"
I asked the boys what they wanted to eat for the feast, Everett "Chicken and Peas" Harry, "Rice and Butter" with both wanting cupcakes for dessert. Awesome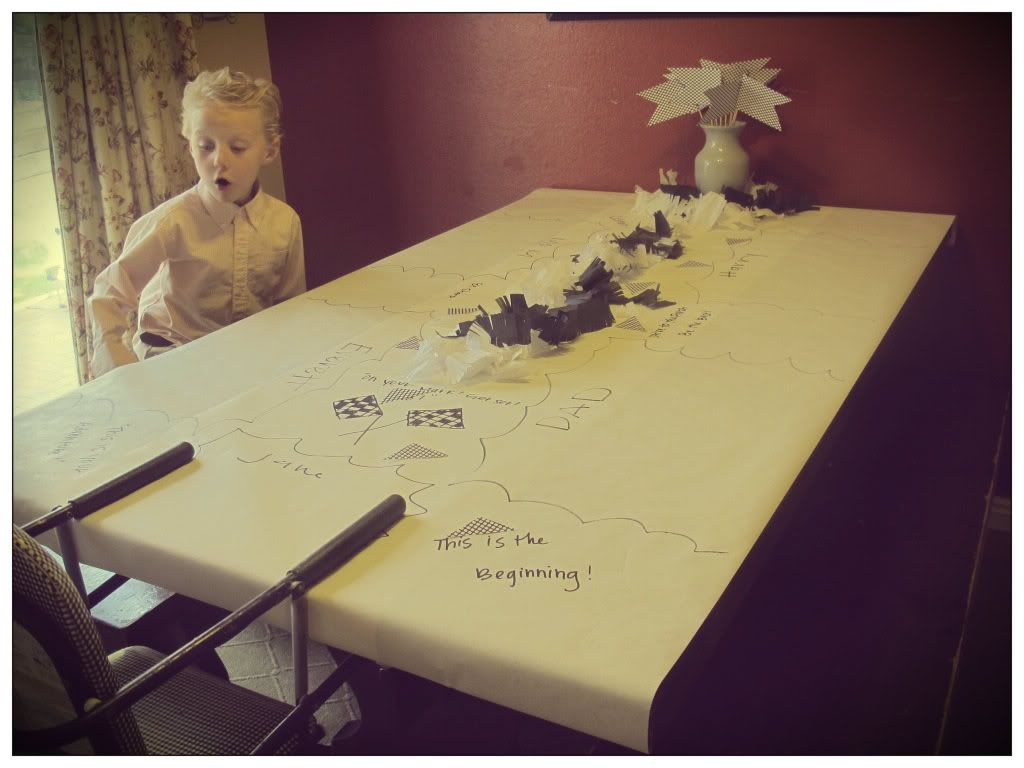 This year I thought it would be fun for them to color their place mats (which they loved)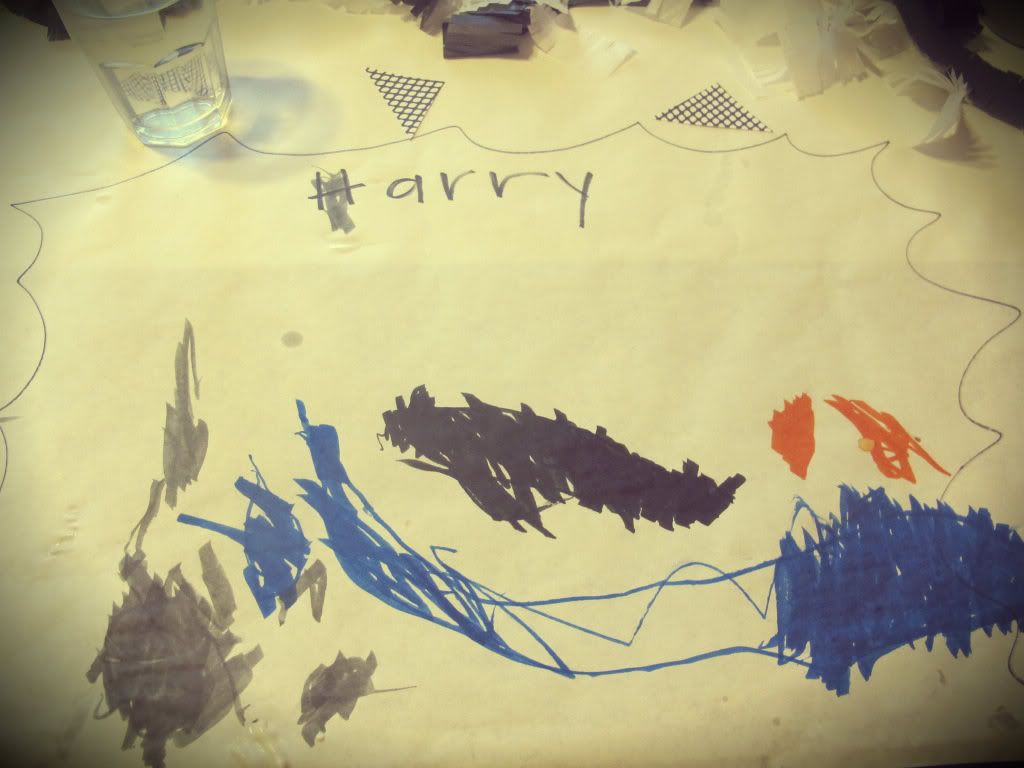 Everett drew his school and Jane added to it with her purple girly touch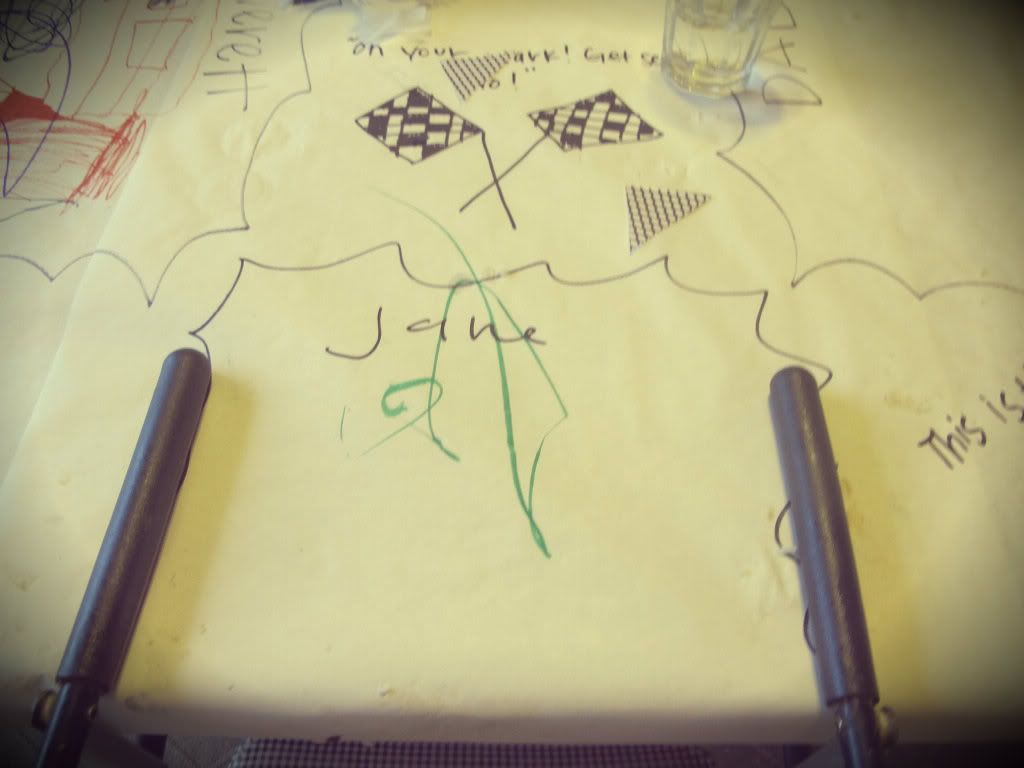 We had a great School Feast. We stuffed our bellies full of Chicken, Peas, Rice, Gyoza, and Cupcakes. So excited for these guys to start their journey into school (tear)