On the our third day of Arkansas Jack took me to the Crystal Bridges Museum. To be exact: Our location in Arkansas was in Bentonville. The second I say Bentonville to people they already seem to know it is home to the first Wal-Mart (that is the reason Jack travels so much to Bentonville, because of the Wal-Mart headquarters). I really didn't know what to expect of Arkansas, was it going to dry and ugly? Relief, It was anything but ugly. The humidity was just perfect (it didn't frizz my hair, big deal in my book) and everything was beautifully green. Now, onto Crystal Bridges:
Alice Walton is the founder of Crystal Bridges Museum. Alice is the daughter of Sam Walton who was the owner and founder of Wal-Mart. Alice, with her wealth and love for art created and brought the vision to life of Crystal Bridges. The art collection spans five centuries of American masterworks ranging from the colonial era to the current day.
The Architects were amazing with the design. Also, the grounds were immaculate truly stunning.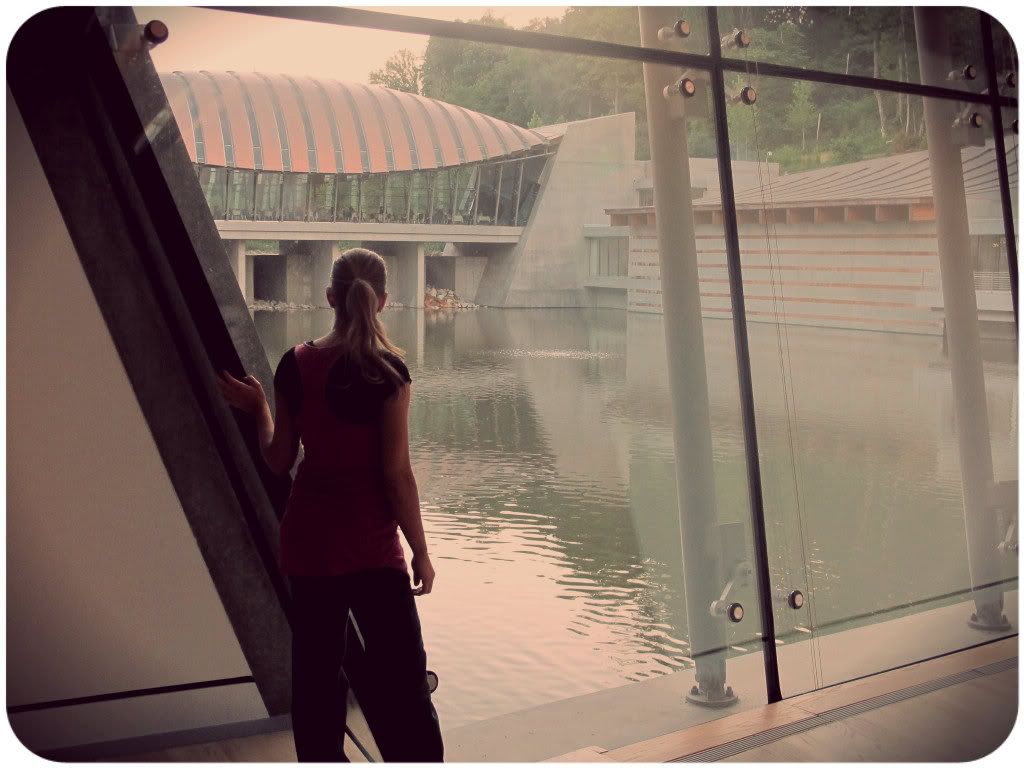 Avocado green leather couch. Want.
I think I'm funny
This tree is amazing
I think he is funny
Gun Show. Oh yeah.
Yes, Crystal Bridges was a success, very impressed.













The end of our vacay was bitter sweet, loving the time I got to spend with Jack and missing the kids. Jack and I need to step away more often, (far away look) we will always have Arkansas.
This is what we picked up on the side of the road aka: from Grandpa's house. We missed these faces.
Now, if I can only get back to our daily routine. No one told me if I leave my house for a week it will take two weeks to catch up on everything!