T
oday is Jane's 2nd Birthday. To say we are all smitten with this little girl is an understatement.
On June 2nd 2010, Jane made her big debut. Being a VBAC I could not have asked for a more perfect easy birth, such a great way for a dainty girl to enter this world.
Breakfast in bed always is a great way to start your birthday
This is one of Jack's favorite faces to pull when I break out the camera. Such a hottie.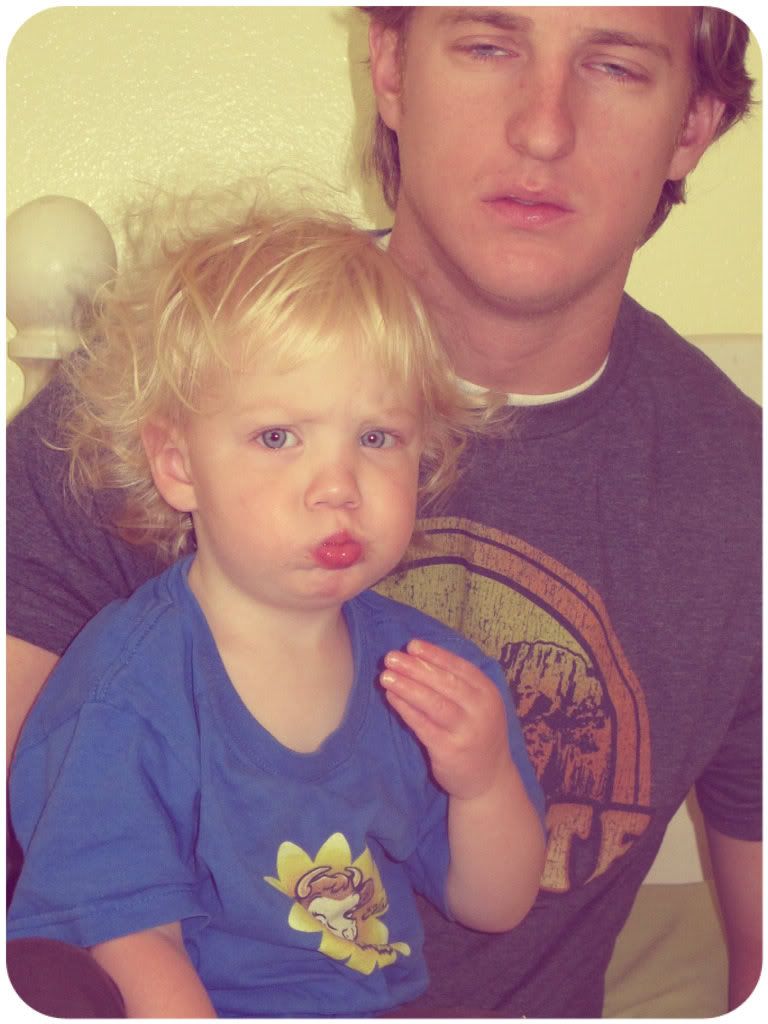 Through these past two years Jane has shown that she cannot only be dainty but incredibly fierce in keeping up with her brothers.
When trying to find a gift for Jane this year we were stumped. She rarely plays with any dolls or girl toys. I thought, maybe she would love a Princess tent, because her cousin has one and she loves it. Jack saved the day and found one... Again, she has proved us wrong, she hasn't really played in it and begged us to put her in a "Super Hero" shirt like her brothers so she can FIGHT! Hilarious.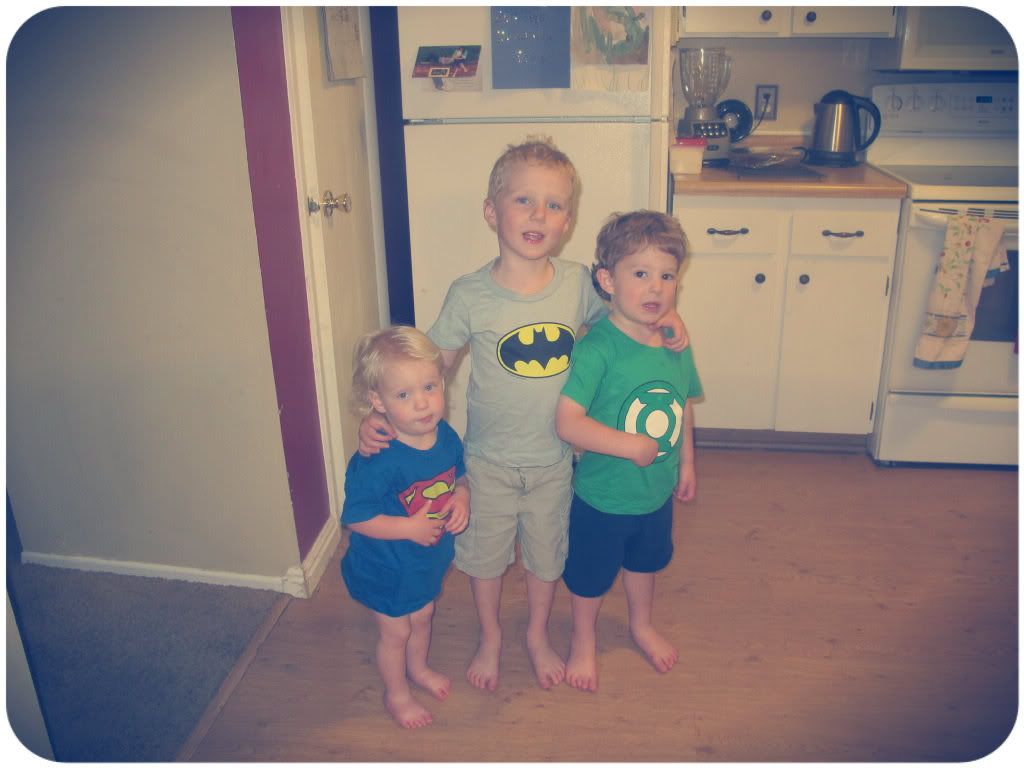 I am so grateful for this little girlies spunk. She keeps us guessing what she will do next. She is obssesed with Jack. No like rediculously obsessed.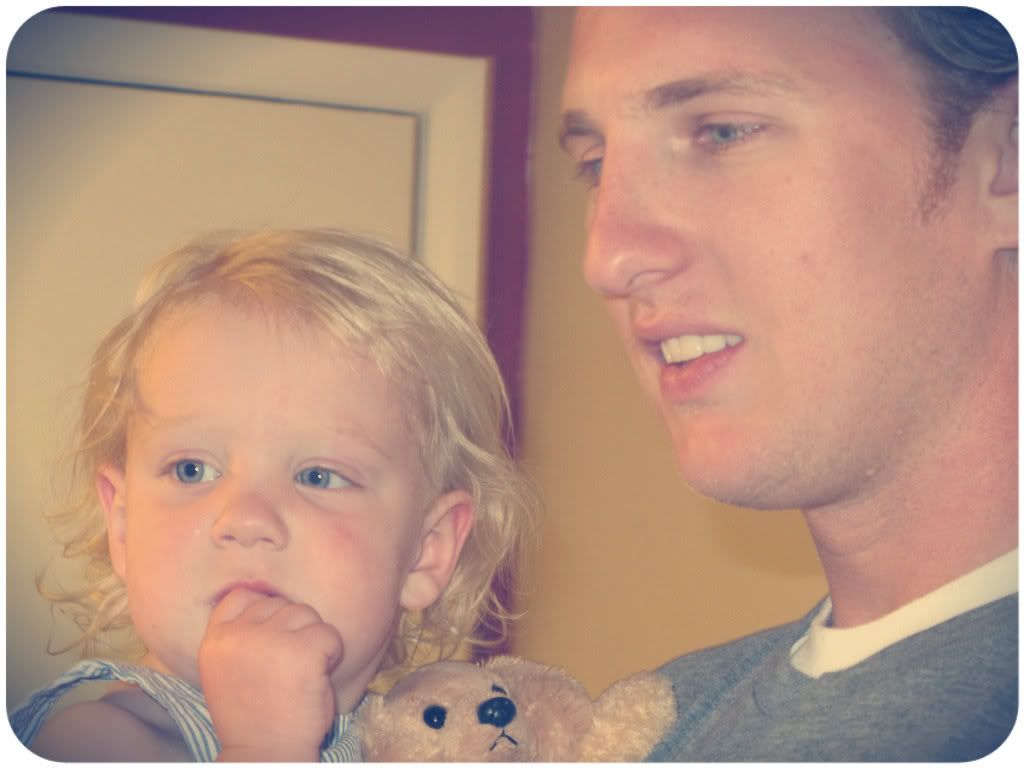 Part of Jane's birthday was spent at Chuck e Cheese (seriously the kids are in love with those places, and no we did not eat the food). We then headed home to prepare for a few close friends to join in a little celebration. Nothing big, just some yummy warm Chocolate Walnut Pie, laughs, and some more pie. Loved it.
(This pic. is for Ali. I thought Harry looked just like Josh in this one)
T
owards the end of the night when our friends had gone we attempted to let off a floating lantern. I say "Attempted" because it was not successful. Last year I ordered one and it was amazing and worked perfectly. This year I decided I would be incredibly clever and order 10. Problem is it was through a different distrubuter and they totally sucked, tanked, and burned.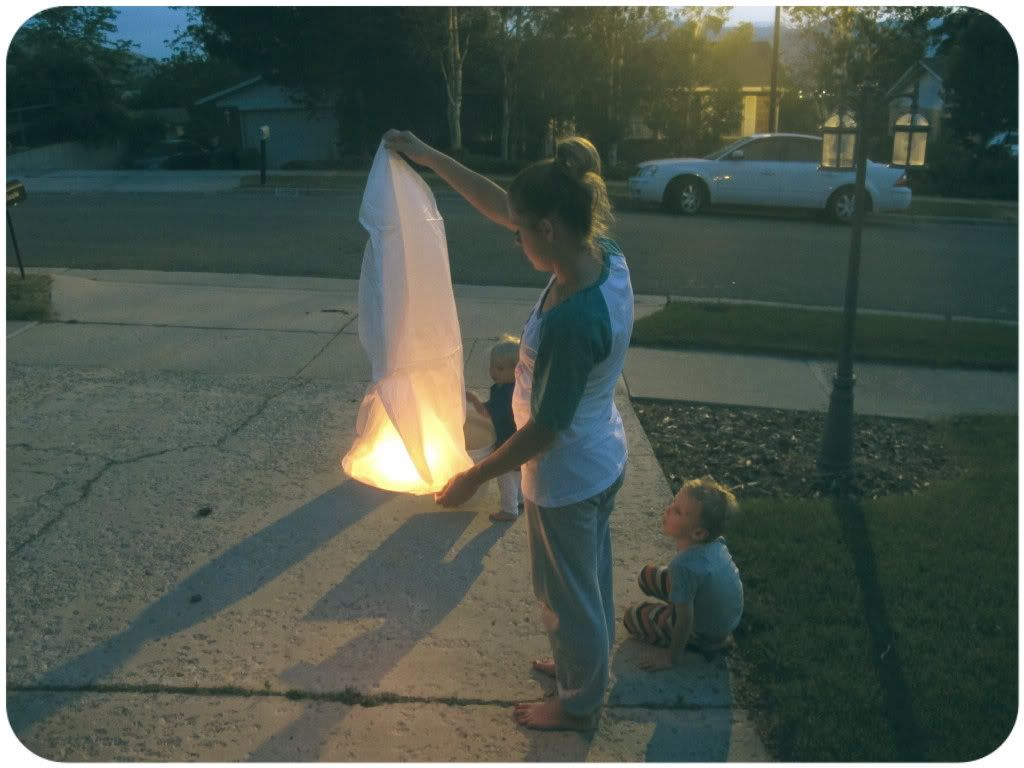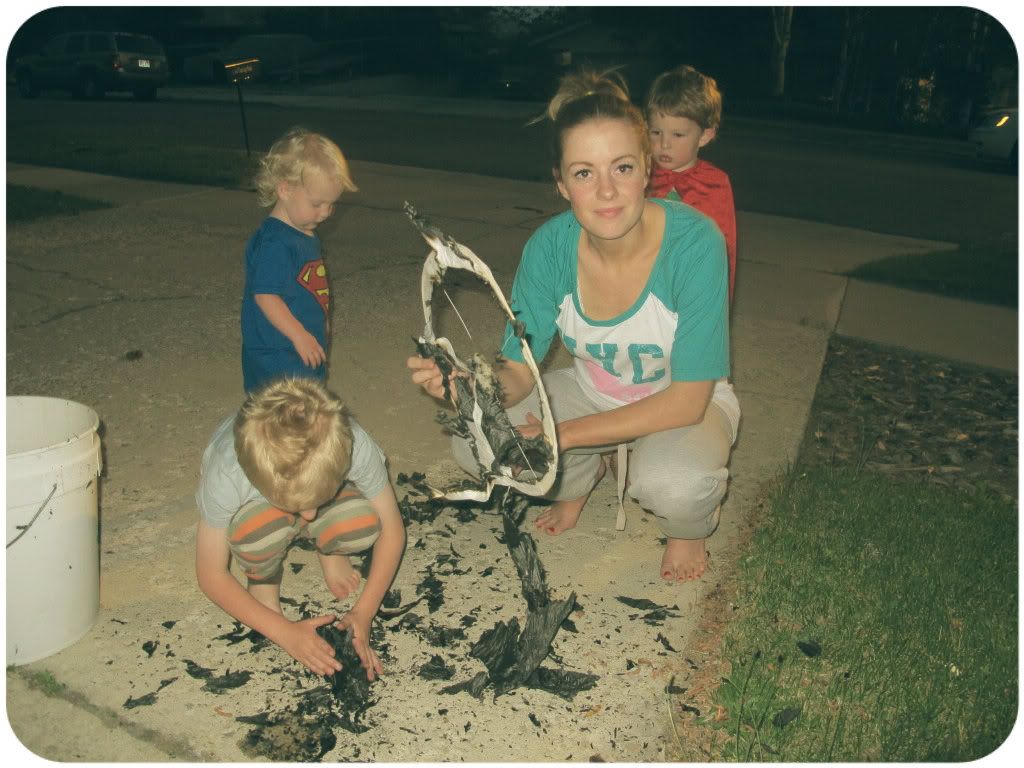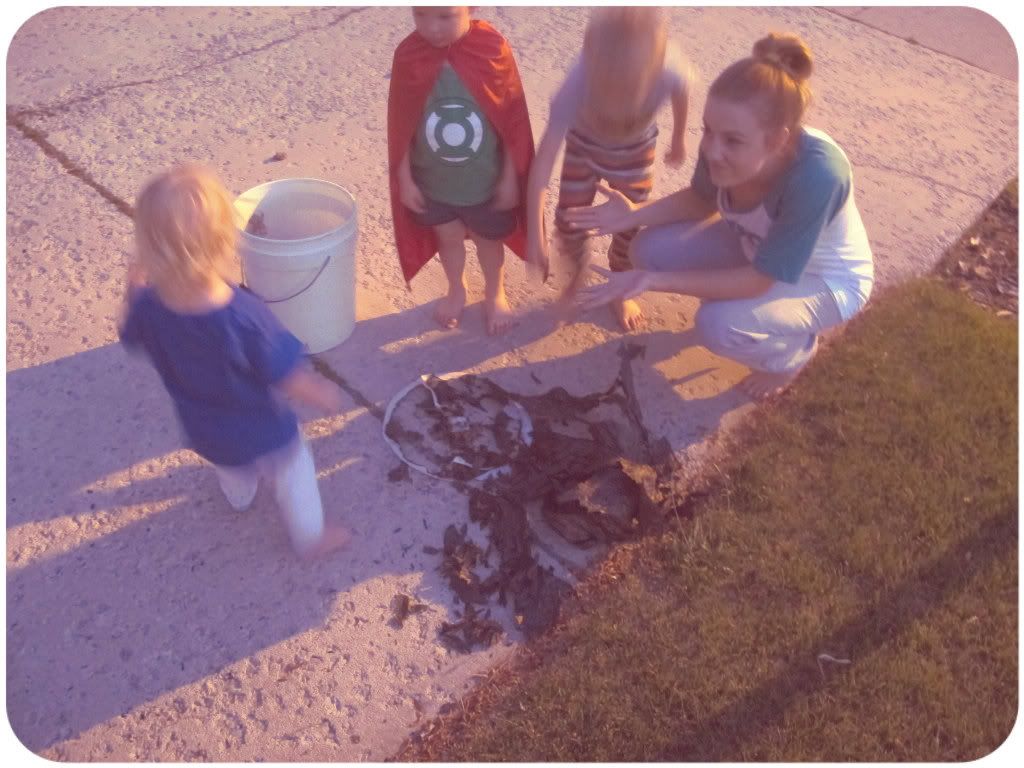 Awesome. I will be returning them and getting a different brand, to hopefully redeem our unsuccessful lift off.
Geez. I cannot believe my baby is 2 and I don't have a 6 month old or a 10 month old. Seriously, so crazy. Now I can officially say we have a 2, 3, and 4 year old. Yes, we are awesome, bow, the end.