Last night we went out with some friends. Not just any friends, our LL friends (LL= Life Long, cheesey but true). We braved dinner and ice cream with 6 little children under the age of 4
crazy
. Turnout: success.
Honestly, I am looking forward to the days that we get old and play canasta- (note we need to learn to play that game).
Let me introduce you to Jack's childhood sweetheart, Josh. Jack and Josh have been bff's since junior high. It amazes me that they have been friends for this long, maybe it's because they don't usually act like adults when they get together.
After they graduated they were able to attend college together. Where they became roommates and met Pete. It's been well over 10 years since this trio met and they are still going strong.
Jack, Pete, Josh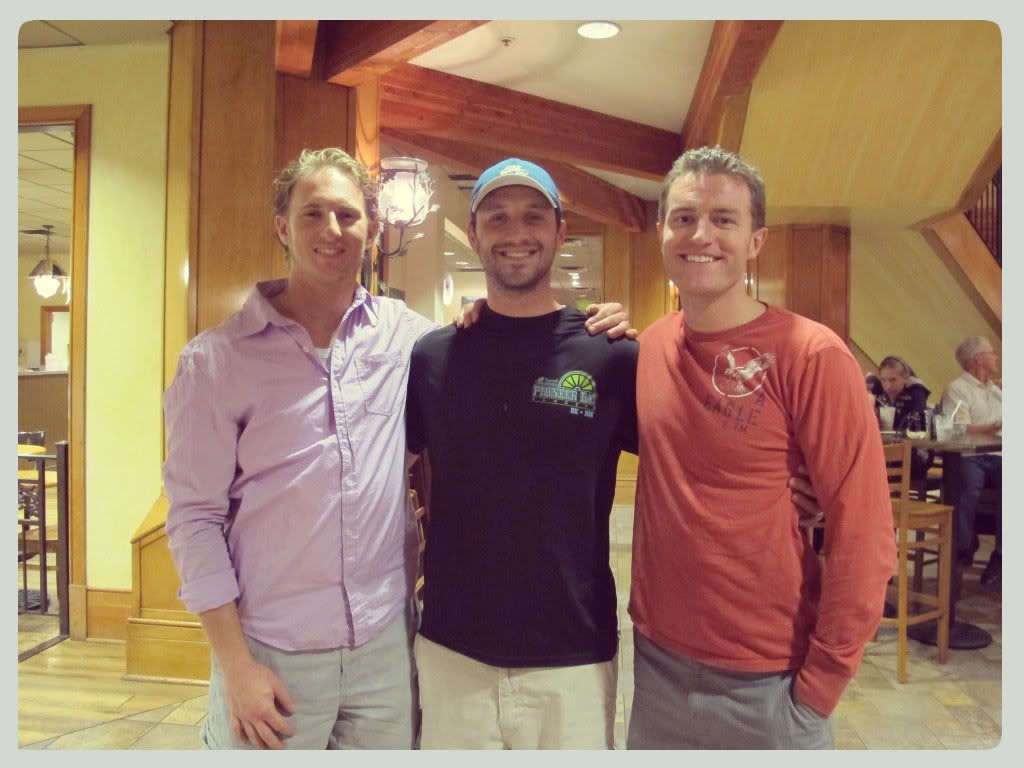 Soap Box: Friends (definition in my book): Friends are always honest, giving, trusting, and at the end of the day have to be funny. I am so glad to have found some "true friends"and I'll go as far to say "kindred spirits". A friendship should be effortless, no hidden secrets, complete trust. That is why I am introducing you to: Megan and Bekah. We are all very different from each other in styles, fashion, and what ever else you can think of. But for some reason we click and I love it!
Don't you hate it when your friend gets married and your spouses don't hit it off very well? That is what's miraculous about this friendship. As the wives of this crazy love bird trio we get along great! I love it when we all get together.
We all have kids in similar stages, so nothing really keeps us from getting together. I was once told that by the end of your lifetime you should be able to count your true friends on one hand. I am so glad I have them in my life. Amazing women. If your Lucky like us (yes, bragging rights) you will find those friends and they will last forever. Sniff, sniff, tear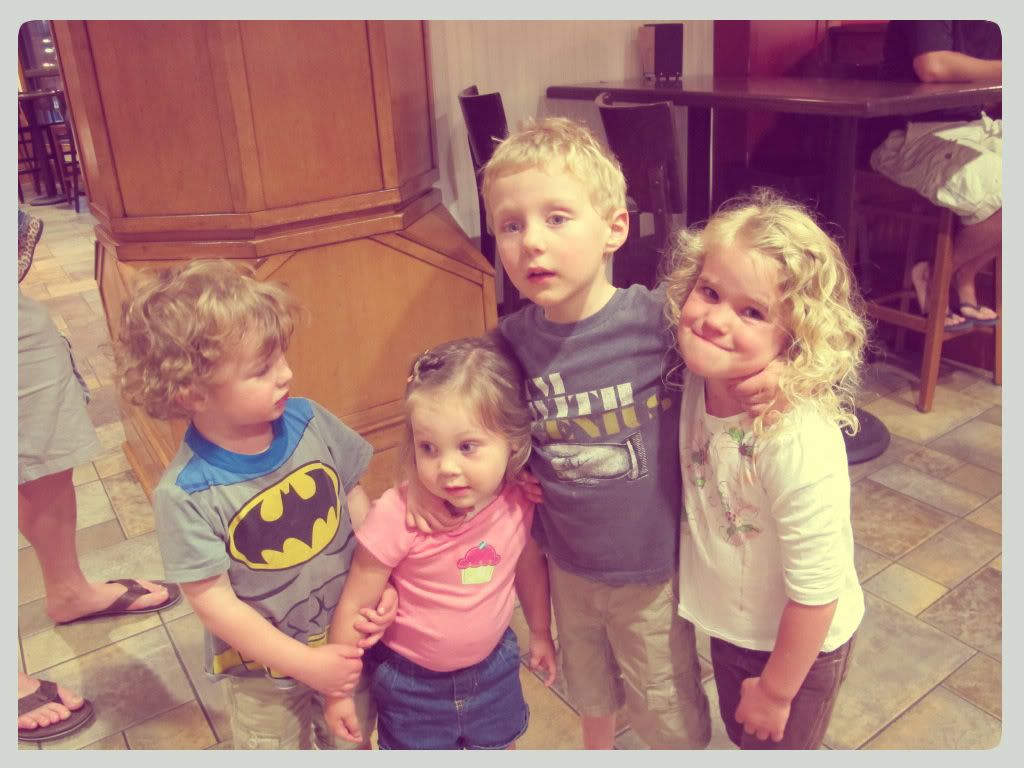 Daddy's Girl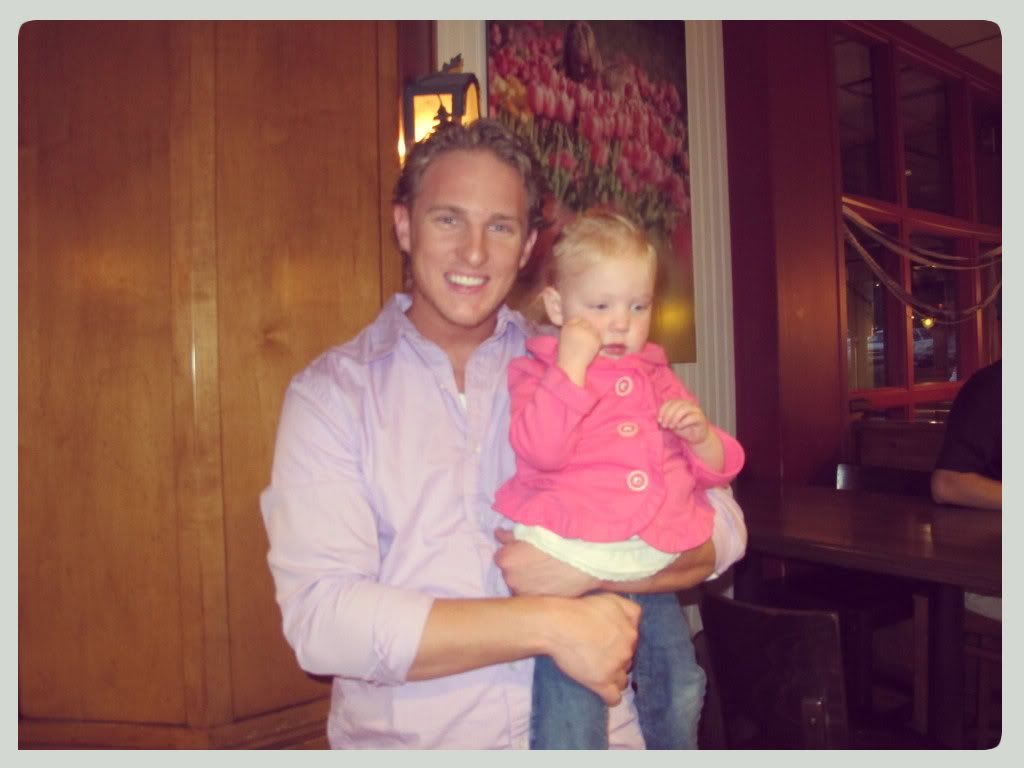 Thought I would throw in an update Family Photo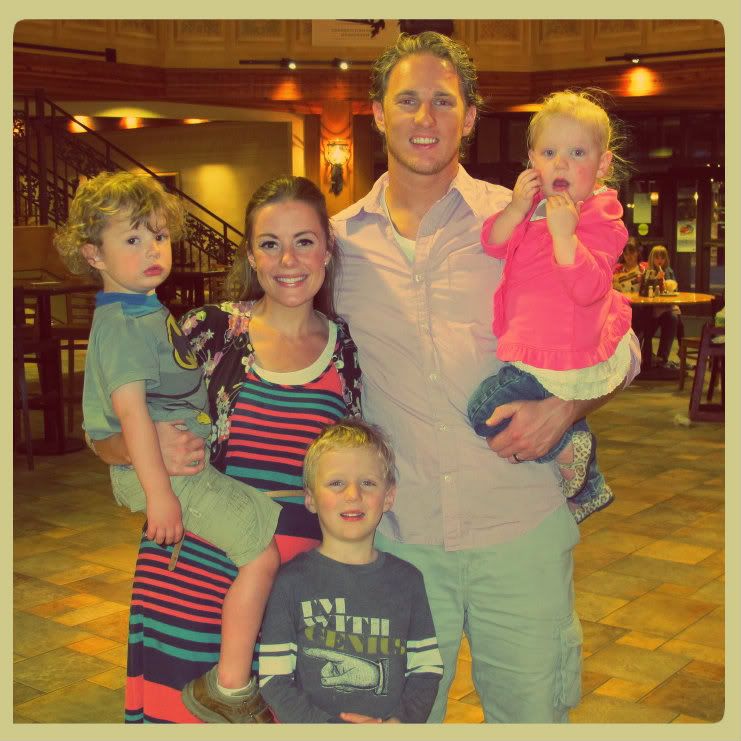 (Roberts Family May, 2012)