When I was younger, I believed every bad word said to me. I don't know why I didn't believe in myself, I can't tell you how I acquired poor self-esteem. If I could go back to that little girl in Kindergarten (yes that is where the bully's began) and give her advice I would say: "You won't even believe how incredible your life will be when you are older. Believe in yourself. I know it hurts, I know it sucks. But one day, you will have beautiful kids, with a smoking husband and the Bully's who taunt you will feel incredible bad or stupid for how mean they were to you. They will want to be your friend! You of course being the woman you miraculously became despite your hardships will not hold a grudge. But, for once you will not feel like you need acceptance! Your brave beyond measure."
How do you think my young self would take that? OVERLOAD! Point is, I constantly instill in my kids just how incredible they are. I will not put up with a sliver of bullying. It's wrong. It's incredibly damaging and painful. Thankfully through my bullying years I became strong and no matter what I could have said to that young girl, she needed to go through those hard years to become who she is today.
Luckily Harry is strong, he must get that from Jack. He doesn't even think twice to putting a bigger kid in his place. Everett luckily has my sensitivity and used correctly can be his biggest strength of compassion for others. Jane, she is a crazy mix.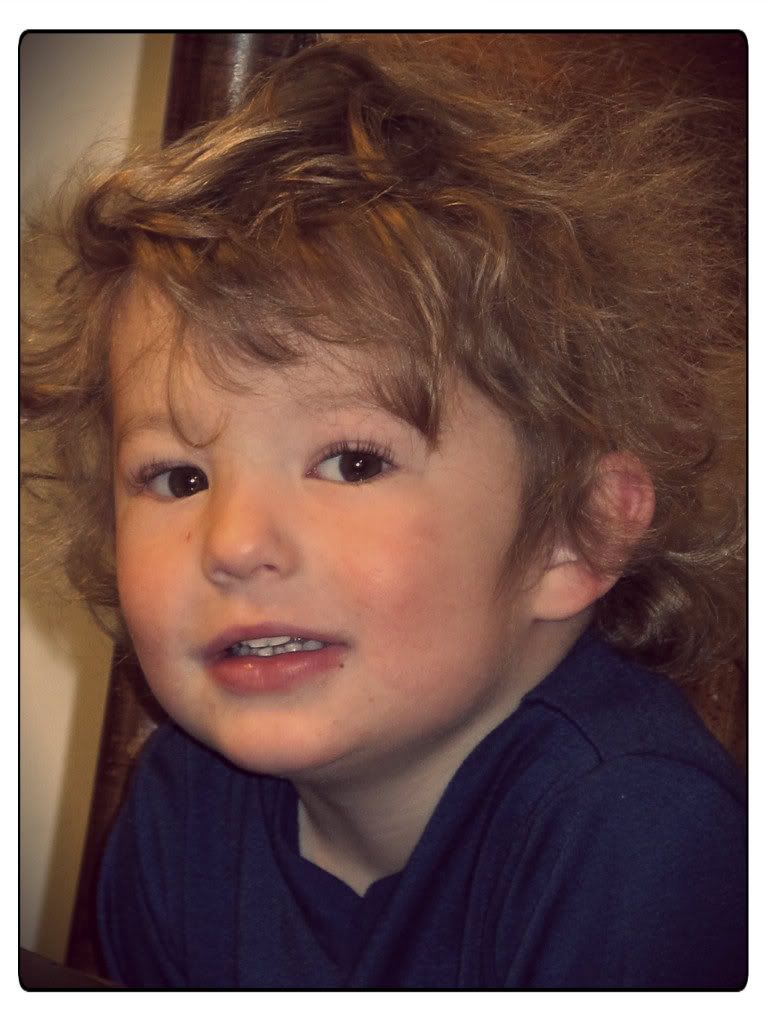 Put all three of those awesome traits together and you have the strongest team of...
SUPER HERO'S!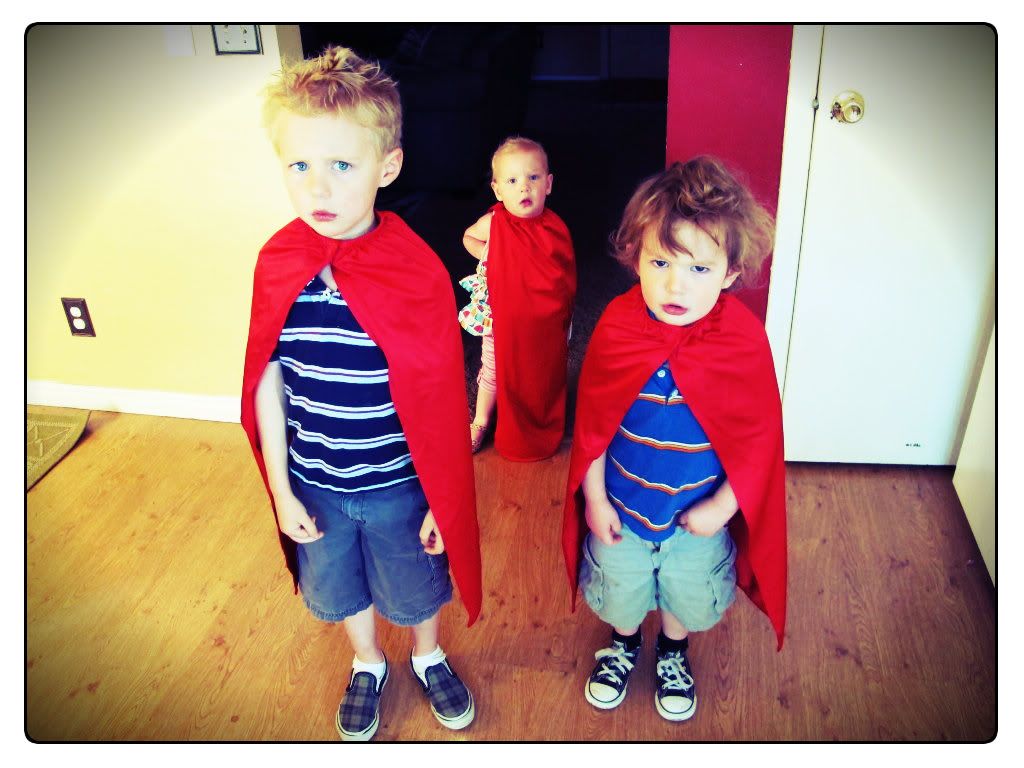 Capes. In Harry's eyes they hold magical powers. When he slips his cape on he takes on an entirely different persona. Mostly he has a scowl on his face and with that he chases down all the bad guys. Harry has also informed me in our late night bedtime chats that "Oranges" make him strong (I have now made sure to always have our fruit basket stocked). What a nut, love him.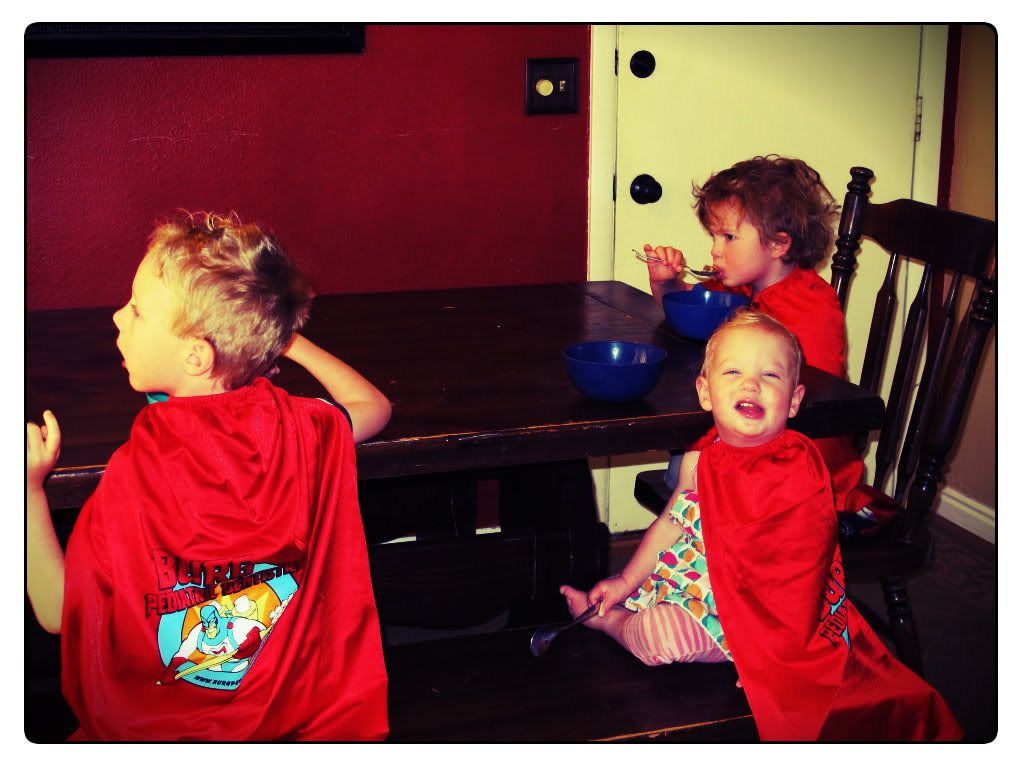 Harry's love for "Super Hero's" has caught on to the other kids for sure, and Thank You to Burg's Pediatric Dentistry I have a complete set of Capes that they wear all the time.
Through my constant and relentless encouragement I hope these kids will always feel they can conquer! I love my job, it's terrifying at times, but I love it.